After gassing up in Angoon I try fishing with a bunch of local boats just outside the harbor. After an hour or so with no luck we head across Chatham Strait heading for Peril Strait on the way to Sitka.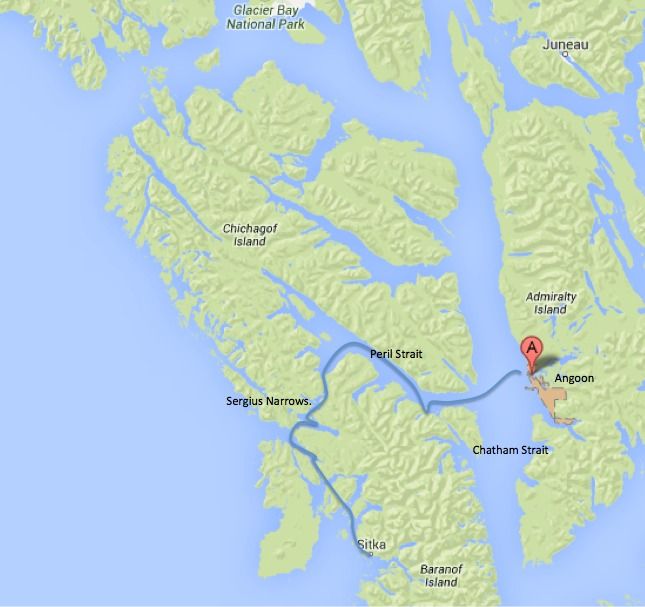 I had picked up a paper in Angoon and was able to catch up on the news. It's remarkable that when you get unhooked from the internet, the world goes on just fine without you, and vice versa.
As we enter Peril Strait I stop to fish and in five minutes I get a nice silver. That's my kind of fishing, so many fish that even a rube like me can catch one.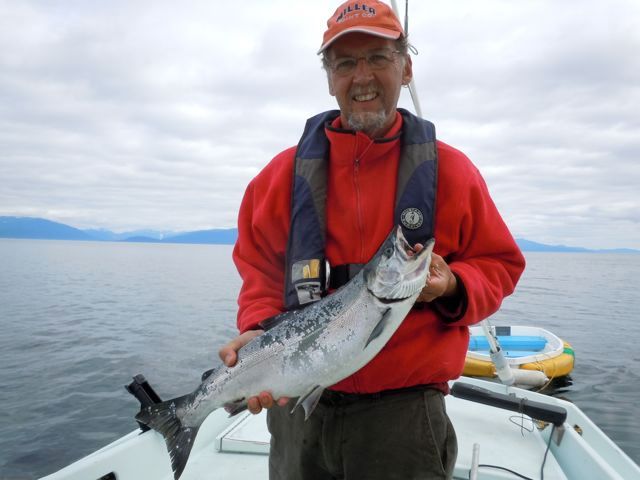 We sail a bit and motor some more, after about ten miles we anchor in a protected spot behind an island in Hanus Bay. A couple miles away a big mega-yacht is anchored out in the open. Since we're a mini-yacht I always go for protection. After a nice salmon dinner we row ashore to a little island as the sun goes down. God light, I call it.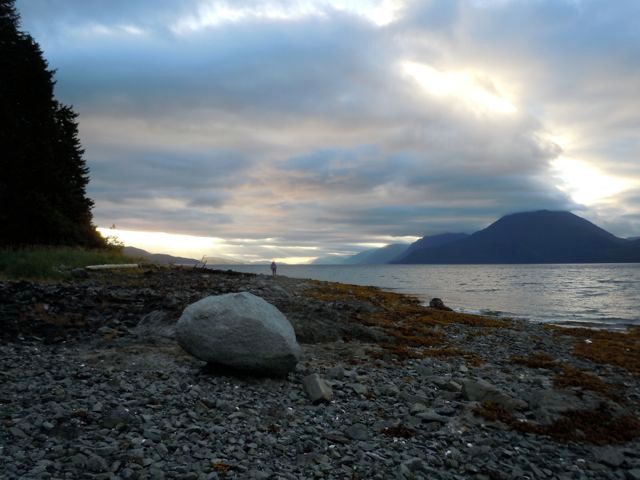 The next morning comes bright and calm. We need to time passing through Sergius Narrows, just right. The tides can move through up to 10-12 knots on spring tides and an average of 6 knots otherwise. We didn't see this picture, it came from this website. http://encountersnorth.org/blog/201101/full-moon-roaring-tides/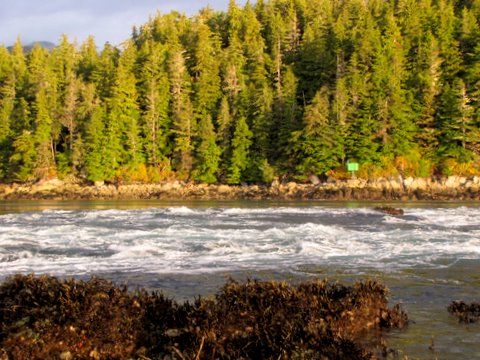 As we motored towards it I thought I had it all figured out, in fact by my calculations I thought I had an extra hour to get there. When we were about an hour away, and I thought we had two hours to catch slack water, a couple fishing boats that had been waiting took off simultaneously towards the narrows. I tried to figure out why and then realized I had the direction of flood and ebb mixed up so we hightailed it behind them. The wind started out with a slight breeze coming against us. But the closer we got to the narrows the more the wind was building up.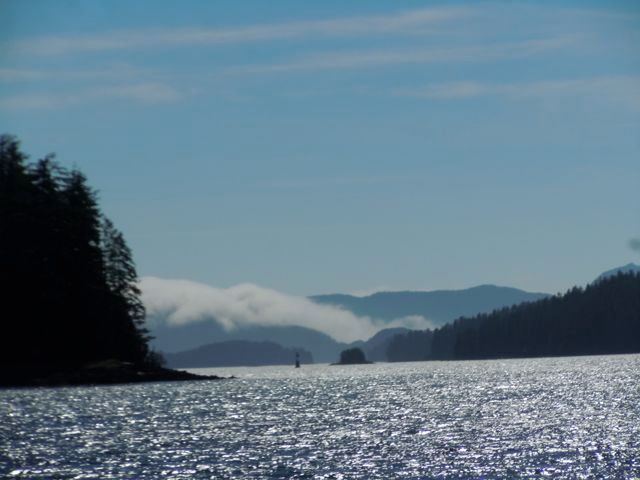 The Alaska Ferries high speed boat, the Fairweather zoomed by us.
By the time we got to the narrows the wind was coming straight at us at about 20 knots. Luckily, since we started earlier than I had planned, we hit the narrows just right at slack water so there wasn't too much chop. After the narrows though, the waves picked up and we took a dogleg off the wind and were able to sail at hull speed with about only a third of the genoa up. This fish buyer was anchored and to a boat that size the wind was nothing. We zipped past and anchored in a little protected bay behind an island that had a Forest service cabin you can rent by the night. We could hear the wind howling on either side of the island but we were snug in our little anchorage. All the excitement tired me out and I went to bed at just after 8:00. Viviann stayed up and read..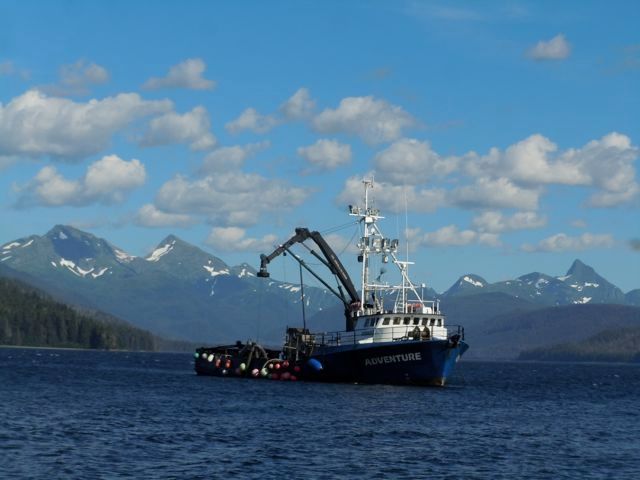 After starting early for us, 7:30, in low clouds and fog we motor the last leg toward Sitka. The fog burned off and we dodged seine boats all the way to Sitka. Everybody was making money.
Pretty as a picture.
After tying up at Eliason Harbor, Sitka has five boat harbors, we take a walking tour of Sitka. RIght downtown overlooking the water is the Pioneer's Home. I decided that's where I am going to spend my last days. We were told that apparently not every day in Sitka is as pretty as this. But a fellow has to dream, right?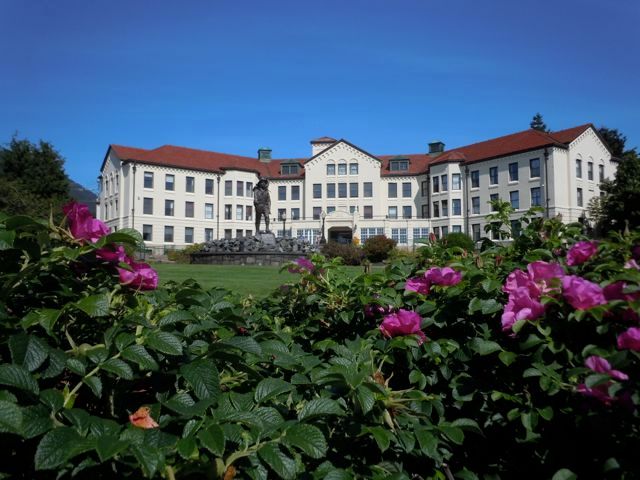 Todd