We head towards Sitka, the big city. We'll get our first shower after a week or so.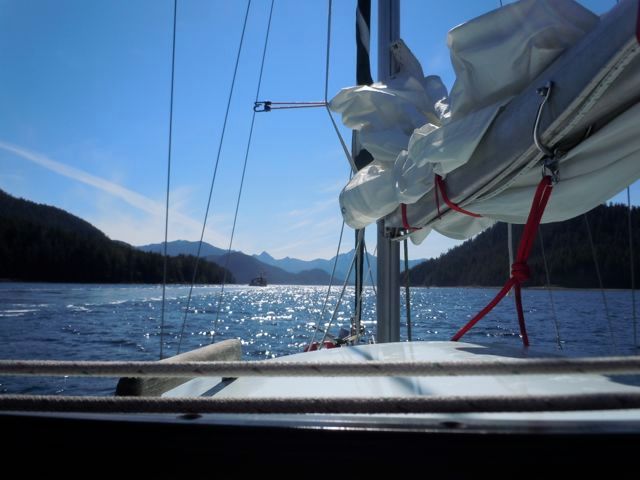 Mount Edgecumbe offshore from Sitka.
After checking in at the harbormaster's office we get a brochure of Sitka's highlights and hit the town. A perfect day, about 75 degrees with a slight breeze. Our first stop is Castle Hill which was the site of the Tlingit fort that the Russians bombarded in 1804 in the battle that drove the natives out of Sitka. Then the Russians built their fort there. I read an interesting book "Fifty Miles from Tomorrow," that had a lot of information about the Alaska Native Claims Act. In it the point was made that Castle Hill was the only territory that the natives ever formally ceded to another government (Russia) and as such it was also the only land that technically the United States bought when they bought Alaska. Interesting argument.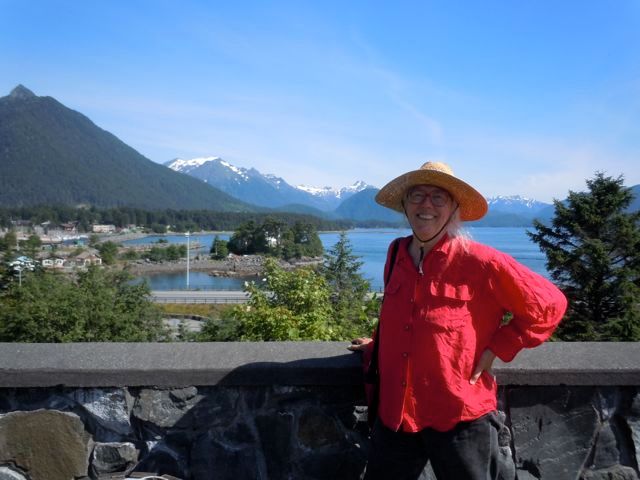 On the advice of some teenage girls eating ice cream we made a stop at the Harry Race Drug Store and Soda Fountain and had real milk shakes made from real milk and real ice cream. Highlight of my culinary experience in Sitka.
The Russian Orthodox Church is still active, though the congregation is small, and right downtown.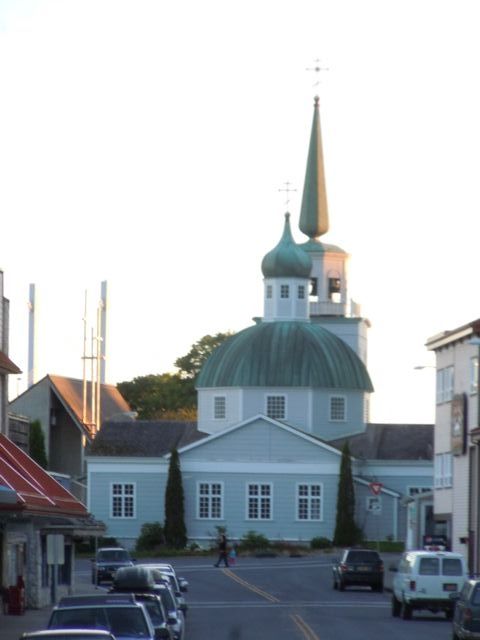 It was late afternoon and we stopped in at the "Russian Bishop's House" which is now a National Park site. Touring the downstairs is free but we paid a little extra for the upstairs tour. It turned out to just be the two of us and Michael Hess the ranger. He was very knowledgable and interesting. He got his degree in political science and was planning on returning to graduate school in journalism and he sort of fell into the ranger thing. He certainly knew the history of Sitka and the Russian influence. Afterwards I remembered that my Russian History teacher in high school was named Michael Hess. I wonder if they are related.
They still have services in this chapel at times.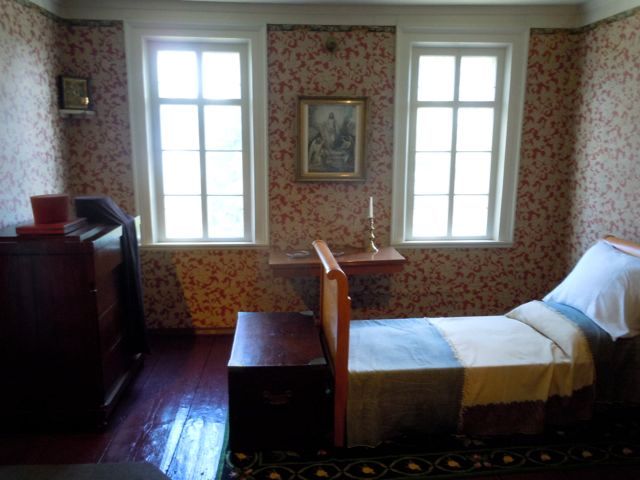 After the museum closed we took a walking tour of the Sitka totem park which is on a stunning location along the bay and a river full of spawning salmon.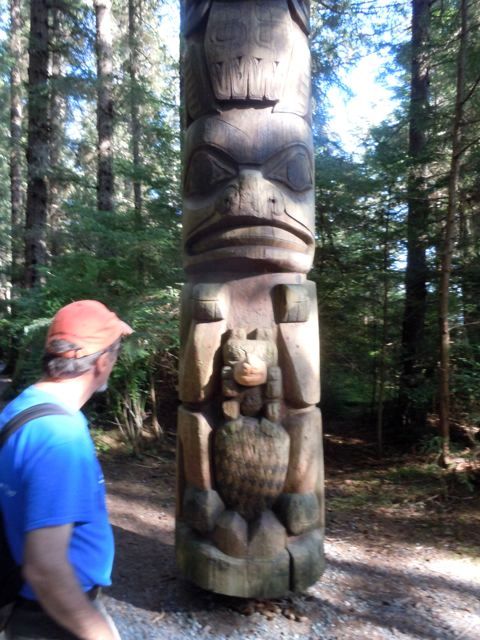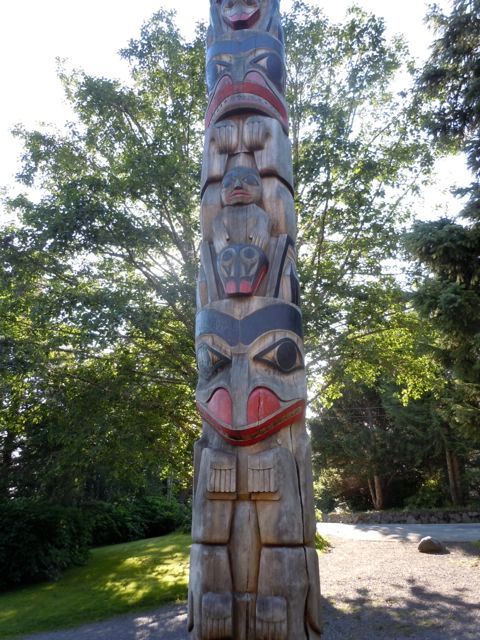 This picture is in honor of a splendid photographer and friend Rob Yearling. I'm jogging BTW. Enjoy.
zs Selfie!!!!!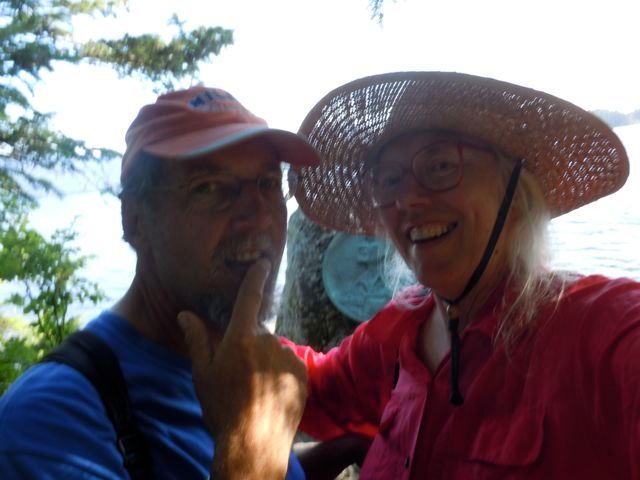 We spent most of the next day at the Sheldon Jackson Museum. It is an eclectic collection of Native American artifacts. Sheldon Jackson was a missionary who started a school and collected many of the pieces on display. He was concerned about fire and had the current building constructed. It was the first concrete building in Alaska. Besides the displayed pieces there are drawers all around the room which you can open to see more work.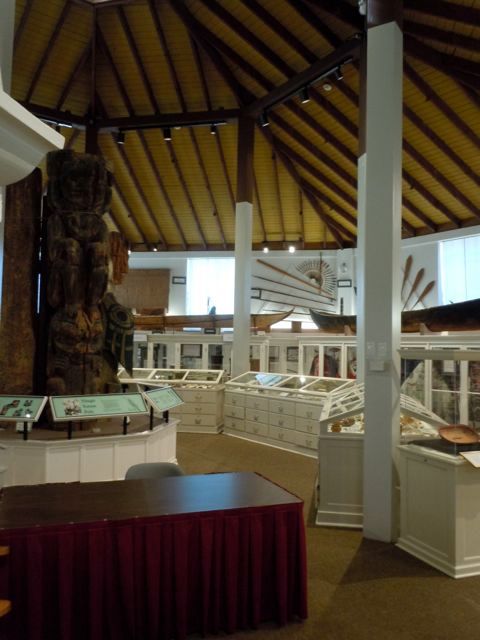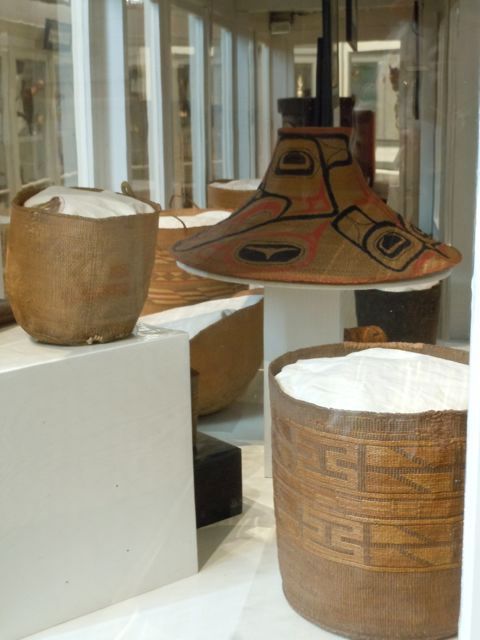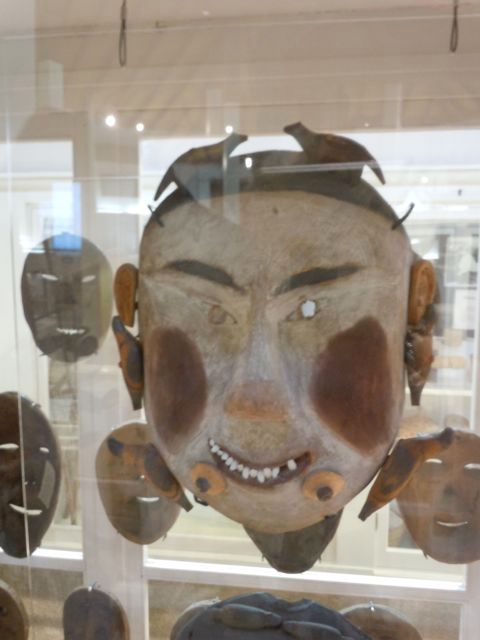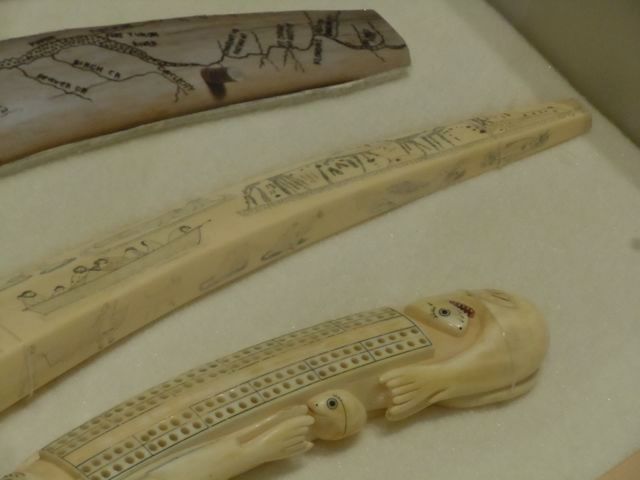 One of my favorite items was an old black and white photograph of the inside of a clan house. There were a group of people posing formally for the camera standing along side a man sitting up in bed. It said that the man in bed might be recovering from a bear attack.
After the museum closed we walked some more including across the bridge to the airport. This is a Bridge to Somewhere.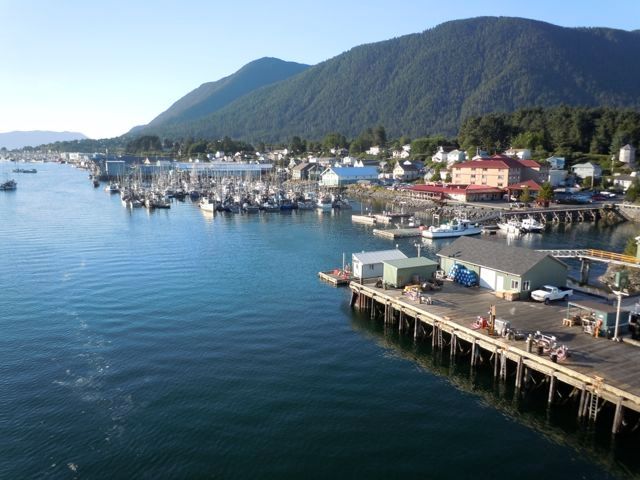 We hemmed and hawed whether or not to climb one of the mountains that rise from the sea right behind the town. We decided to go for it and chose the one which was the shortest and but was also the steepest, Mount Verstovia. It was about a 2500 foot climb in a little over two miles.
We rode a bus out to the trailhead where there was a young man on a bicycle waiting. As we started up the trial he asked us in broken English if he could join us. We said of course and he came along with us. He told us he was from Ukraine on a "cultural exchange." It turns out that these cultural exchanges are a loophole in immigration law that allow places like hotels and canneries to hire foreigners for the summer for jobs they have trouble filling.
In any case he was a really nice kid though he had never been hiking before and he didn't have any food or water. And the real reason he was waiting for someone to hike with was because in his job as a dishwasher everyone in the hotel had told him every possible horror story about grizzly bears, including where to put your hands if you are ever attacked. This he demonstrated, crouching down on his knees with his hands protecting the back of his neck. I'll admit I worry about bear encounters but he made me look downright brave or cavalier.
We shared our food and water and he stuck to us like glue all the way up the mountain. He was young and in much better shape than us couple of duffers but he didn't go ahead at all. He had never been hiking before period and he described the mountains in Ukraine as more like hills. It was pretty steep, but it was a good workout, especially after being on the boat so much.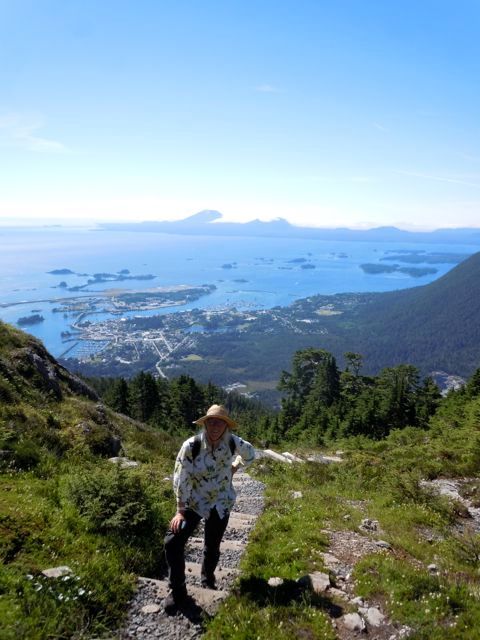 And when he got to the top he was awestruck and I'll admit we were too. These pictures only capture part of the effect. Once you come up to the last rise, mountains beyond mountains are laid out before you. You could hike in untrailed wilderness for a hundred miles, ridge running above timberline, which that far north is only about 2500 feet.
And when you look backwards, Sitka and the water are shining like a jewel.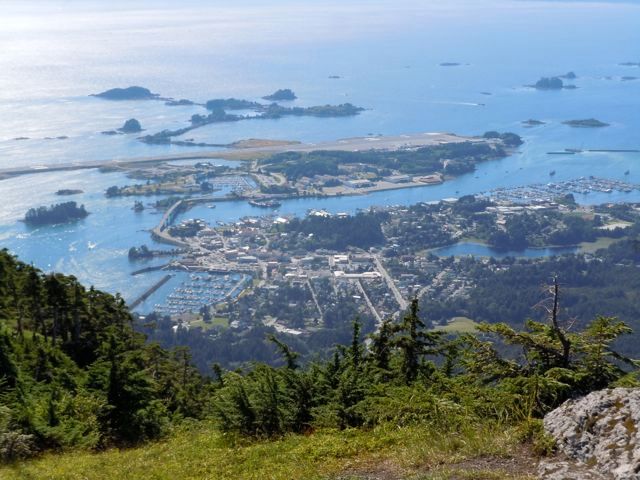 The Ukrainian had to get back to his dishwashing job so apparently satisfied that there weren't bears lurking behind every bush he high tailed it down the mountain while we lounged around on top. After a while we reluctantly went down and almost as reluctantly plan on heading out of Sitka in the morning. We make one last stop at the snazzy Sitka Recreation Center where for a few dollars you can swim, take a sauna and most importantly take a shower. Last chance for a while.